EXPERTS: The latest Roomba avoids dog poop, spies on you, 

and

 may tell Zillow or Redfin about your home's layout
The Roomba j7+ (or should we say Roomba 007?), is the latest version of iRobot's popular home vacuum.
The biggest headline grabber is it can avoid rolling over dog poop, and if you've had one of these and also owned a puppy, THIS is a HUGE upgrade!! Instead of smearing it all over the floor, the device will gracefully avoid the poop and even snap a picture and text it to your phone if you're out, the company says, so you won't find a surprise landmine when you get home from work.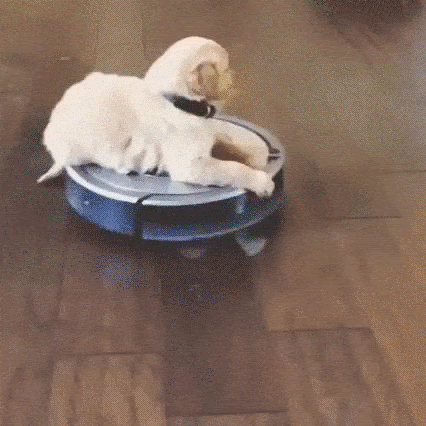 But the new tech is also armed with the ability to monitor your household activities. 
The $849 vacuum, released last week, relies on an AI-boosted brain and camera system to identify objects on the floor in real-time. But there's a catch: Accessing these features requires that you share sensitive household data.
And this has experts concerned, according to the Houston Chronicle.
"People are used to thinking about whether Alexa is listening in on their house, or what the Ring doorbell is capturing outside, but they might not realize that the existence of a camera on their vacuum could present those same types of concerns," said Tom Williams, Assistant Professor of Computer Science at the director of the Mines Interactive Robotics Research Lab at the Colorado School of Mines.
Roomba denies this but still, there are concerns about what happens should Roomba ever decide to share this data, or is unwittingly hacked.
"In theory, they could sell granular information to a Redfin, or Zillow that's trying to get an understanding of the interior of a home that's not for sale yet," said Ryan Calo, a law professor at the University of Washington researching policy and emerging technology.
---
🤣 MEME of the day by Mortgage Memes 🤣
Have a funny meme? Email your favorite meme here for a chance to be featured in our next Rise&Shred.
---
Envoy Mortgage adopts Reggora as UWM dodges AMCs
Plenty of interesting action in the valuations space this week.
Reggora, an appraisal software company, improving residential real estate valuation,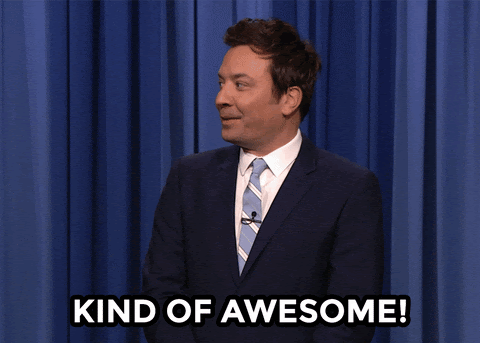 announced today that Envoy Mortgage has adopted its appraisal management system to help process all loans requiring an appraisal. Envoy will leverage Reggora technology to deliver a fast and efficient appraisal, supporting their customers through the home buying journey. 
"We recognize Envoy must improve our lending process to deliver an online loan application quickly and efficiently," said Dan Mulberry, Chief Information Officer for Envoy Mortgage, in a statement.
 "Because Reggora integrates with our current financial technology, we felt it was the right solution toward modernization of the customer experience," Mulberry added. "We have configured the Reggora software to meet industry standards and ensure Envoy's technology is working seamlessly to support faster appraisal turn times during the lending process."
Meanwhile, a new program announced by United Wholesale Mortgage promises to clear appraisal bottlenecks and cut costs if successful, by shifting away from AMCs in favor of a new, in-house appraisal management system.
According to the lender, UWM Appraisal Direct will enable its team to handle the entire appraisal process from start to finish – removing the need for an appraisal management company and streamlining the process. UWM claims that the new process will allow it to complete appraisals at a much faster pace than the industry average.
UWM said it will not pocket any management fees. Instead, it will pay appraisers in full after the appraisal is completed. The program is currently in its pilot stage and will be fully released on October 01 in all 50 states.
---
🔥 Daily Success Habits 🔥
With Josh Pitts & Jeremy Schachter
---
United States hits most job openings ever 

and

 Amazon is going to make it even worse
From June to July 2021, the number of job openings was up 749,000 to 10.9 million, the highest level since the Bureau of Labor Statistics started tracking job openings in December 2000. 
Job openings increased in several industries, with the largest increases in education and health services (+281,000). Within education and health services, health care and social assistance increased by 294,000 job openings over the month, while educational services decreased by 13,000 job openings.
And, just this week, Amazon announced plans to add 125,000 new job openings, in transportation and fulfillment in cities and states across America. 
The jobs will be full-time and part-time, with benefits. They are also permanent, not just seasonal.
Amazon said the pandemic fueled its growth, 

and

 now it needs workers 

and

 is willing to pay to get them, including a signing bonus.
"It is $18 an hour up to $22.50 in certain areas and specifically in CT, you're talking a $1,000 sign-on bonus on top of great pay and benefits. We will be bringing over 2,500 jobs to the state of CT," said Dave Bozeman, vice president of Operations at Amazon.
To apply, click here.
---
Spread the Rise&Shred ❤️ and share with a friend