Senate tells Big Banks to increase mortgage lending
The chief executives of the six largest Wall Street firms came under pressure from Senate Democrats to increase lending to minority communities and to support efforts to reduce carbon emissions, while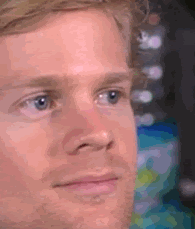 Republicans said they should abstain from taking stands on social and political issues (WSJ paywall). 
The bankers are due to testify virtually again on Thursday before the House Financial Services Committee. The hearings mark the first time in about two years that the chief executives of major banks have appeared together before U.S. lawmakers.
In one particularly tense exchange, Senator Elizabeth Warren asked JPM CEO Jamie Dimon why he felt it was appropriate to charge customers more than $1 billion in overdraft fees during the pandemic. Watch that exchange, here, it's pretty good stuff.
The hearings come after blockbuster earnings on Wall Street in the first quarter. JPMorgan notched its highest quarterly profit on record, driven by record revenue from trading stocks. Wells Fargo enjoyed its best-ever quarterly profit in corporate and investment banking.
---
🤣 MEME of the day by Mortgage Broker Memez 🤣
Have a funny meme? Email your favorite meme here for a chance to be featured in our next Rise&Shred.
---
Cyber attacks are a huge threat to mortgage lenders and no one is talking about it
When a mortgage lender falls victim to a ransomware attack, there's nothing they can do, really, but pay up to get their files back, just like with the recent Colonial Pipeline attack. But it's important to remember that ransomware attacks are only one tool in the cyber breach arsenal.
And with cybercrime only set to grow, we need to start talking about the threat to our industry a little more than what we 
 currently do, which is not talk about it at all.
The Verizon Business 2021 Data Breach Investigations Report revealed heightened cybercrime trends and security challenges during the pandemic. It saw 5,258 breaches from 83 contributors across the globe.
From phishing attacks, identity theft to brand impersonation attacks, cybercriminals leveraged all kinds of attack vectors during the pandemic. This resulted in a huge number of cyberattacks being reported since last year. 
According to the "Verizon Business 2021 Data Breach Investigations Report," phishing and ransomware attacks increased by 11% and 6% respectively, and misrepresentation increased by 15% due to remote working conditions. The report analyzed 29,207 quality incidents, out of which 5,258 were breaches from 83 contributors across the globe.
"The COVID-19 pandemic has had a profound impact on many of the security challenges organizations are currently facing. As the number of companies switching business-critical functions to the cloud increases, the potential threat to their operations may become more pronounced, as malicious actors look to exploit human vulnerabilities and leverage an increased dependency on digital infrastructures," said Tami Erwin, CEO, Verizon Business.
---
🔥 Military Month Wrap-Up 🔥 
With Josh Pitts & Bryan Bergjans
---
These are the top 5 market areas for investment property deals
In completely unrelated, but interesting news, Martha Stewart, the good friend of Snopp Dogg, is joining marijuana firm Canopy Growth as a strategic adviser. 
2020 was a historic year as the US navigated the coronavirus pandemic. The residential real estate industry thrived as historically low mortgage interest rates led to unprecedented demand. 
Strong market conditions have extended into 2021. While mortgage rates have crept up a bit, the market is still red-hot and pricing wars are commonplace.
During the first quarter of the year, MyHouseDeals added thousands of deals in the following categories: wholesale real estate deals (76.9%), foreclosures (18.1%), motivated MLS deals (4.4%), and motivated seller deals (0.5%). 
The company just released its Top Zip Codes for Investment Properties report.
"Our quarterly and yearly market reports have always been a big hit with our members. The key insights provided in each one provide invaluable advice on how to pivot and grow our businesses as real estate investors," said Alex Soares, President of the platform, in this statement.
Wholesale real estate deals dominated the first quarter as the most popular investing strategy for the tens of thousands of active investors who are members of MyHouseDeals.
The top 5 market areas for investment property deals are:
South Florida

Dallas/Fort Worth

Washington D.C.

Atlanta

Houston
---
Spread the Rise&Shred ❤️ and share with a friend