Silence of the Lambs home now accepting visitors (nope, nope, nope)
Researchers from the University of South Australia say long-term, heavy coffee consumption can raise the amount of fat in the drinker's blood, leading to higher chances of developing cardiovascular disease. 
Considering how much coffee gets consumed daily here in Shred City, we took one look at that report and decided, starting tomorrow, we're not going to read medical research ever again.
"The Silence of the Lambs" is still considered one of the top suspense horror movies of all time. Recently the home where Buffalo Bill was seen raising his moths and holding young ladies hostage went up for sale in the real world…. Where it sold fast.
The new owner is now opening up the property to the public, doing tours and even allowing overnight stays (hard pass!). 
This all coincides with the 30th anniversary of the movie winning the Oscar for Best Picture and with the related, new CBS dram
a "Clarice." (still not interested in staying the night!)
The home, which has its own website here, is now decorated with memorabilia from the movie, and at least onebig renovation is in the works. Remember the basement well in the film? It never existed in the real home, but now there are plans to dig a well in the basement to make the home feel just a little more creepy.  (why? Just WHY?)
---
🤣 MEME of the day by Vahe Mkhitaryan 🤣
Have a funny meme? Email your favorite meme here for a chance to be featured in our next Rise&Shred.
---
Mortgage originations BOOMED in the last quarter
ICYMI, last week, the New York Fed's Center for Microeconomic Data reported that household debt balances increased by $206 billion in the fourth quarter of 2020, marking a $414 billion increase since the end of 2019. 
The report shows how the pandemic caused a significant upheaval in the way household finances are being conducted in the wake of COVID-19.
One obvious shift in 2020 was a larger bump up in mortgage balances. Mortgage balances grew by $182 billion, the biggest quarterly uptick since 2007, boosted by historically high volumes of originations. What's more mortgage originations neared $1.2 trillion in the fourth quarter of 2020, the highest single-quarter volume seen since the Fed series began in 2000.
Rise&Shred dug a little deeper and we found a notable increase in cashout refinance volumes, which spiked in 
 the fourth quarter of 2020 and show no sign of abating. 
Homeowners withdrew $188 billion in home equity over the course of 2020. 
One important note though—although this is a big increase, it's also associated with lower average cashout amounts. Borrowers who refinanced in 2019 withdrew, on average, an additional $49,000; while borrowers who refinanced in 2020 withdrew, on average, $27,000.
---
🔥 Girls Inc Charity 🔥 
With Josh Pitts, Molly Dowdy, & Jeri Yoshida
---
Cashout/HELOC startup connects homeowners to credit unions
The rising cost of lumber has yet to impact the National Association of Home Builders' remodeling index, which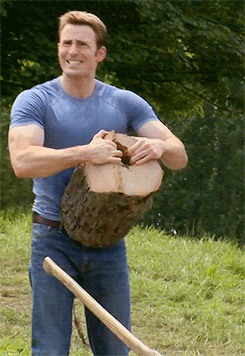 has soared during the pandemic. Across the board, home-improvement retailers and remodeling contractors report spikes in business.
Paying for home improvements can pose a challenge, however, and the ever-popular cashout is just one option.
A home equity line of credit is another product for renovation funds. But HELOCs work only for homeowners with significant equity. If you owe $300,000 on your $400,000 property, a bank is unlikely to lend $100,000 through a HELOC. To keep your loan-to-equity level at 80%, or $320,000, you'd be able to borrow just $20,000.
Enter RenoFi.
RenoFi, a financial technology company that connects homeowners with credit unions willing to lend based on how much a house will be worth after upgrades are completed.
In order to qualify, the borrower pays for the after-renovation appraisal, which typically costs $100 to $200 more than a standard appraisal. Beyond that, closing costs typically range between $95 and $500. Once completed, RenoFi offers a suite of home equity and refinancing products.
---
Spread the Rise&Shred ❤️ and share with a friend