What is the richest startup in your state?
The tech boom has diffused beyond the traditional hotbeds of California, New York, and Massachusetts, spreading across the entire US. 
So with that in mind, can you guess which startup in your state raised the most money and is, therefore, the most well-funded?
Our friends at CB Insights have the answer with this map right here. Wait, Submittable is in MONTANA?!?!
"Using CB Insights data, we identified the most well-funded technology startups by state based on total disclosed equity funding," the analysts explain.
"Our analysis ranks private tech companies based on total disclosed equity funding. Companies included have raised at least $1M in equity funding since January 2016. All companies on our map are VC-backed, with the exception of West Virginia," they said.
Here are the key takeaways from the top tech startups in the US:
The most well-funded US tech startup is California-based e-cigarette company JUUL Labs, with a whopping $15B in disclosed equity funding. Most recently, the company raised a $700M mega-round in February 2020, earning it a $12B valuation. 

After JUUL, the most well-funded startups on our map are North Carolina-based video game developer Epic Games ($4.4B in equity funding) and Pennsylvania-based delivery service goPuff ($3.4B).

Our map features 19 unicorn companies valued at $1B+, including cybersecurity company Tanium (WA, $9B valuation), healthcare-focused RPA company Olive (OH, $4B valuation), and corporate training platform Articulate (NY, $3.8B valuation).

New York-based Articulate is the most recently minted unicorn on our map: the online training platform hit a $3.8B valuation following its $1.5B Series A round in July 2021.

7 companies on the map have raised over $1B in total disclosed equity financing: JUUL Labs, Epic Games, GoPuff, Magic Leap, Articulate, Tanium, and DataRobot. All of these companies are valued at over $1B.

Including the 7 startups mentioned above, 35 companies on the map have raised $100M or more in equity funding.

11 of the startups on our map have raised $50M or less in equity funding. The venture capital-backed startup with the least funding on the map is Alaska's 60Hertz Energy, which develops energy asset maintenance software.

The bulk of these companies (31) have raised funding in 2021; just 8 last raised prior to 2020.
---
🤣 MEME of the day Michelle Fessler 🤣
Have a funny meme? Email your favorite meme here for a chance to be featured in our next Rise&Shred.
---
Citing economic recovery, Fed moves to scale back mortgage bond purchases
The American recovery appears to be strongly on track despite lingering uncertainty about the surging coronavirus, Federal Reserve Board Chair Jerome H. Powell said Friday, adding that continued progress could spur the central bank to start unwinding its support for the U.S. economy later this year. (WaPo paywall.)
Powell reasserted his belief that rising inflation will be a temporary feature of the recovery, even as prices rise at a faster clip than many Fed policymakers expected.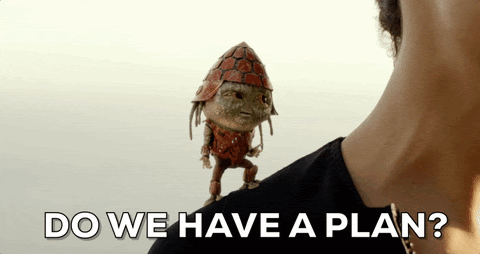 And Powell said he was optimistic that the labor market would keep gaining momentum, positioning the Fed to ease up its sprawling bond-buying program that has supported the markets through much of the covid crisis.
"Before the pandemic, we all saw the extraordinary benefits that a strong labor market can deliver to our society," Powell said in remarks delivered Friday morning at a conference hosted by the Kansas City Fed. "Despite today's challenges, the economy is on a path to just such a labor market, with high levels of employment and participation, broadly shared wage gains, and inflation running close to our price stability goal."
Fed leaders have consistently said they need to see "substantial further progress" on inflation and job growth before the central bank starts to pare back its $120 billion a month in asset purchases, including mortgage bonds, which have been helping support the markets, such as mortgage financing.
For months, economists and Wall Street have been eager for any signs about when or how the Fed will begin to "taper" its sprawling bond-buying program, which helps stimulate the economy and makes borrowing easier by holding down long-term rates.
"My view is that the 'substantial further progress test' has been met for inflation," Powell said in the remarks. "There has also been clear progress toward maximum employment."
---
🔥 Appraisals and the borrower experience
🔥
With Josh Pitts, Brian Zitin, Keith Collins, & Scott Ask
---
Pretty much every single housing market is overvalued, some way more than others
While we all know the housing markets are overheated, some are, in fact, completely off the rains.
A new survey from Florida Atlantic University and Florida International University looks at the nation's most overvalued homes, with Boise, Idaho, topping the list. Homes in the Gem State sell for a stunning 80.64% premium, based on a history of past pricing. 
The work-from-home trend is largely responsible for that, according to Fortune.
As people moved out of big markets during the pandemic, they looked for less dense areas that still offered attractive amenities. In addition to Idaho, Utah has been an especially popular destination for buyers, the study found.
Of the 100 cities looked at in the study, 95 showed some level of overvalue. 
The rapid price appreciation should serve as a warning to buyers, say the study's authors. If you plan to move soon, you could find yourself later selling property at a loss.
Here are the most overvalued markets to start off our week:
Boise, Idaho – 80.64%

Austin, Texas – 50.72%

Ogden, Utah – 49.70%

Provo, Utah – 46.16%

Detroit, Mich. – 45.57%

Spokane, Wash. – 45.21%

Salt Lake City, Utah – 42.41%

Phoenix, Ariz. – 42.31%

Las Vegas, Nev. – 41.88%

Stockton, Calif. – 38.50%
Of course, real estate agents disagree that their markets are "overvalued."
"That word is not used appropriately," said Tracy Kasper, the president-elect for the National Association of Realtors. "Our assessments, our market values have all increased significantly, no one will deny that at all," Kasper said.
"People are coming from big metro areas, and bringing money from their values and bringing it to Idaho, which is making it hard for people in our market to compete. It has left first-time homebuyers in a difficult situation. Is there an affordable housing problem? Yes, and it's a problem across the nation."
---
Spread the Rise&Shred ❤️ and share with a friend