Stewart buying Cloudvirga is a brilliant move. Here's why.
In the mortgage market, it's "if you can't beat 'em, buy 'em. Or at least get bought."
Cloudvirga became proof of the latter, as it no longer needs to compete directly with its two, larger competitors, Roostify and Blend.
It's also a brilliant move for Stewart to get closer to a full digital trove of services by bringing on a POS digital lending system.
Cloudvirga is a homebuyer engagement and digital origination platform that powers lenders and brokers while also automating back-office tasks. Several of the largest lenders in the country rely on Cloudvirga as their digital front-end solution. Stewart has been meaning to move away from being title-heavy in reputation and with this purchase, it does so.
Stewart CEO Fred Eppinger said in a statement: "Combined with our newly acquired capabilities such as RON, a notary network and valuation services, Cloudvirga's platform will accelerate our digital offerings in all markets, complement our existing capabilities and enhance our ability to provide customers with end-to-end mortgage services and solutions."
Houlihan Lokey acted as exclusive financial advisor to Cloudvirga in this transaction. Details of the transaction were not disclosed.
---
🤣 MEME of the day by LighterSide of Real Estate 🤣
Have a funny meme? Email your favorite meme here for a chance to be featured in our next Rise&Shred.
---
The CEO of Redfin shouts out 15 tweets on the housing market and OMG they're all brilliant
Glenn Kelman is the CEO of Redfin and he's a very vocal name in the industry, we all can agree, right?
Well, his latest social media salvo comes in the form of a string of tweets summing up the collective concerns we have towards the current housing finance market. Each has hundreds, if not thousands of likes. And they're all brilliant.
Here are some gems from Glenn's Twitter trunk of treasure:
—> 1 of 15: It has been hard to convey, through anecdotes or data, how bizarre the U.S. housing market has become.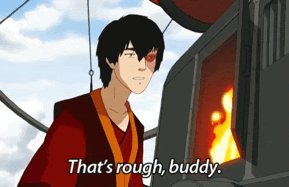 For example, a Bethesda, Maryland homebuyer working with @Redfin included in her written offer a pledge to name her first-born child after the seller. She lost.
—> 7 of 15: In Redfin's annual survey of nearly 2,000 homebuyers, 63% reported having bid on a home they hadn't seen in person.
—> 12 of 15: Lenders are calling employers to confirm that the homebuyer will have permission to work remotely when the pandemic ends. Rates are lower for loans on primary residences, and the lender also wants to make sure the borrower actually plans to work after getting the loan.
—> 15 of 15: an investor recently said, with an ancient touch of awe but also greed, that one source of America's miraculous economic recovery was the bounty of "the land itself." We have more room to grow than we ever imagined. We just have to make sure that benefits everyone.
---
🔥 Creating a community that cares 🔥 
With Josh Pitts & First Rate Financial
---
Earlier this month, Cathy Merrill, chief executive of Washingtonian Media, penned a well-meaning op-ed (WaPo subscription link) on how she felt remote work is eroding office culture.
"I am concerned about the unfortunately common office worker who wants to continue working at home and just go into the office on occasion," Merrill wrote, thereby inadvertently stepping into a big pile of poop.
Her workers called "B.S." on her so hard, the CEO later apologized. But Merrill isn't alone in appearing to bungle the transition back to the office after over a year in which tens of millions of employees were forced to work from home. 
A recent survey of full-time corporate or government employees found that two-thirds say their employers either have not communicated a post-pandemic office strategy or have only vaguely done so.
It's a bad look for bosses, and workers are more willing to turn their backs on employers who don't give them greater flexibility.
According to a Fast Money survey, workers are now moving on the assumption—or promise—that they'd be able to keep working remotely at least some of the time after the pandemic ended. Or they seemed willing to quit if their employer didn't oblige.
"We found a disconnect between workers and management that starts with but goes beyond the issue of the remote-work policy itself," the Fast Company article states.
Additionally, surveys have found that what workers want most from management, on the issue of corporate culture, are more remote-work resources, updated policies on flexibility, and more communication from leadership.
As another worker put it, "I can tell you, most people really don't give 2 flips about 'company culture' and think it's BS."
---
Spread the Rise&Shred ❤️ and share with a friend