What the heck happened to mortage rates???
Mortgage rates made a notable jump this week, hitting their highest point since last July (Forbes, metered paywall).
According to the Mortgage Bankers Association, the average rate on 30-year mortgage loans is now 3.23%—up
 from 3.08% the week prior and the biggest week-over-week jump in nearly a full year.
For a full picture, check out yesterday's Black Knight Daily Market Briefing.
Yesterday's Rise&Shred featured a picture that read: "I don't really understand how bond markets affect mortgage rates… but at this point, I'm too afraid to ask." LOL!
We asked Pat Stone the CEO of Williston Financial Group for an explanation, and for sure, he had one!
"The jump in rates is a direct reaction to the sudden rise in the 10yr T-bill, as mortgage rates historically run 1.5 to 2% above the 10yr treasury," Stone said.  "The 10yr treasury has gone up as more money has moved to the 2 yr treasury as a result of investor concern over potential inflation and the size of the pending stimulus bill."
And how about future behavior?
"Rates will probably level off, maybe decline a little, then gradually rise over the next two years," Stone explained. "These rates are historically very attractive, even with the recent increases. Buyers should let their desire for home ownership, and affordability, be the governing factors.  Timing the bond market is always difficult."
---
🤣 MEME of the day by Melissa Brunz 🤣
Have a funny meme? Email your favorite meme here for a chance to be featured in our next Rise&Shred.
---
Guaranteed Rate LO gets diagnosed with cancer, still breaks $100 million in origination volume
Before moving into the next story of courage and fortitude, we thought we'd mention that there's a teenager out in Kansas City named is Chase Banks. Apparently he gets ribbed for having the name "all the time." As consolation for his 18th birthday, Chase Bank sent him a gift box full of surprise. That's really nice, though we don't get the big blue dog. (Watch here.)
In May of 2020, just as the initial COVID-19 lockdowns were ending, Kamna Mittal, the SVP of mortgage lending at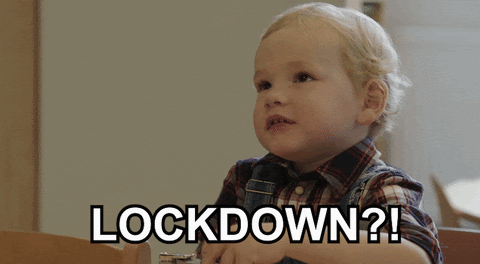 Guaranteed Rate Affinity in Palo Alto, CA., was left reeling by a life-changing diagnosis of breast cancer and an extremely long road through treatment and recovery, according to this awesome profile in MPA. 
According to author David Kitai, Mittal drew strength from her mortgage role.
"Mittal's work as a mortgage professional, though, became a lifeline as she began her battle," Kitai writes. "By the end of 2020, she had broken $100 million in origination volume and was named to GRA's chairman's circle."
Kitai explains that Mittal still has more treatment ahead of her and she's not in the clear, yet. Her attitude through it all is an inspiration.
"I would make my small goals for each day, and let it go by accordingly," Mittal tells Kitai. "Those goals helped me stay focused, to maintain my determination, and my willpower. They gave me the determination to never give up."
---
🔥 Innovation, Technology, and The Mortgage Industry 🔥 
With Fobby Naghmi & Bryan Vieux
---
Texas housing market comes roaring back!
Well, that didn't take long.
Just two weeks after the entire state was crippled by snowstorm Uri, one report states the mortgage market is already returning to normal.  
"Showings across Texas are increasing right now with the same trajectory as they declined," said ShowingTime President Michael Lane, in a statement. "During a 10-day stretch beginning on February 10th, we saw showing traffic drop 64.2 percent. On February 20 activity started returning to normal." 
Texas's surge in showing activity comes as buyer demand continues to boom nationwide. January marked the ninthconsecutive month of year-over-year growth in showing activity throughout the country, as the nation saw a 55.1 percent increase in buyer foot traffic.
---
Spread the Rise&Shred ❤️ and share with a friend