TikToker's housing BURN! Housing is so HOT this burned-out house is going for $400,000!!
A woman on TikTok says opening a Home Depot credit card caused her credit card to plummet so low that she no longer qualifies for a mortgage.
Watch her tearful confession here.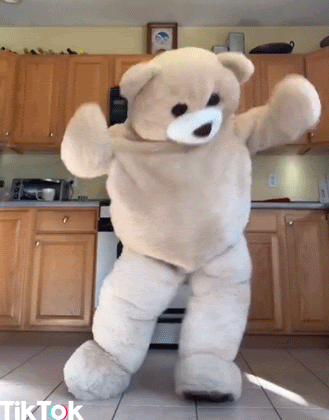 The TikToker, Cassidy Rainforest Gard or @cassidygard on the platform, said she usually declines offers for store credit cards but was convinced to finally do so at a Home Depot in May. Her video, which she dubbed a public service announcement for anyone considering opening a store card, garnered over 980,000 views by Thursday. 
Gard said before then, she was in the process of buying a house. But four months after opening the card, she found out that her credit score had dropped by more than 100 points. 
"For a $9 can of paint, I am now probably not going to get a mortgage on a house," Gard said, still in tears. "This is the dumbest thing I've ever done."
While Cassidy's video is blowing up the internet, check out this one listing for a home in Melrose, a suburb of Boston.
This home is seriously damaged by fire, yet has been listed on the market with an asking price of $399,000!
According to the listing: House is in need of a complete renovation or potential tear down and rebuild. Buyer to do due diligence. House being sold as-is. Great potential to build a new and adorable home in desirable Melrose, a town where property values continue to rise, boasting a thriving downtown, a commuter rail to Boston, excellent schools and multiple restaurants, coffee houses and local boutiques.
---
🤣 MEME of the day by Keli Scott 🤣
Have a funny meme? Email your favorite meme here for a chance to be featured in our next Rise&Shred.
---
Fannie Mae: Delinquencies are cooling down
Fannie Mae reported that the Single-Family Serious Delinquency decreased to 1.79% in August, from 1.94% in July. The serious delinquency rate is down from 3.32% in August 2020.
These are mortgage loans that are "three monthly payments or more past due or in foreclosure".
The Fannie Mae serious delinquency rate peaked in February 2010 at 5.59% following the housing bubble and peaked at 3.32% in August 2020 during the pandemic.
This post in Calculated Risk helps break it down!
By vintage, for loans made in 2004 or earlier (1% of portfolio), 4.47% are seriously delinquent (down from 4.82% in July). For loans made in 2005 through 2008 (2% of portfolio), 7.57% are seriously delinquent (down from 8.26%), For recent loans, originated in 2009 through 2021 (97% of portfolio), 1.46% are seriously delinquent (down from 1.57%). So Fannie is still working through a few poor-performing loans from the bubble years.
Mortgages in forbearance are counted as delinquent in this monthly report, but they will not be reported to the credit bureaus.
This is very different from the increase in delinquencies following the housing bubble.   Lending standards have been fairly solid over the last decade, and most of these homeowners have equity in their homes – and they will be able to restructure their loans once they are employed.
---
🔥 Nextgen Homebuyer Report 🔥
With Josh Pitts & Kristin Mersseli
---
PwC to staff: Work from home forever!
Accounting and consulting firm PwC told Reuters on Thursday it will allow all its 40,000 U.S. client services employees to work virtually and live anywhere they want in perpetuity, making it one of the biggest employers to embrace permanent remote work.
The policy is a departure from the accounting industry's rigid attitudes, known for encouraging people to put in late nights at the office. Other major accounting firms, such as Deloitte and KPMG, have also been giving employees more choice to work remotely in the face of the COVID-19 pandemic.
PwC's deputy people leader, Yolanda Seals-Coffield, said in an interview that the firm was the first in its industry to make full-time virtual work available to client services employees. PwC's support staff and employees in areas such as human resources and legal operations that do not face clients already had the option to work virtually full-time.
PwC employees who choose to work virtually would have to come into the office a maximum of three days a month for in-person appointments such as critical team meetings, client visits and learning sessions, Seals-Coffield said.
"We have learned a ton through the pandemic, and working virtually, as we think about the evolution of flexibility, is a natural next step," Seals-Coffield said. "If you are an employee in good standing, are in client services, and want to work virtually, you can, full stop."
But, there's a catch! 
Location does factor, however, into PwC employees' pay, Seals-Coffield said. Employees who opt to work virtually full-time from a lower-cost location would see their pay decrease, she added.
Alphabet Inc's Google also bases employees' pay on their location, with those who work from home permanently potentially earning less.
Most U.S. white-collar workers have been working from home since the pandemic took hold in March 2020. Chief executives have grappled with bringing employees back, weighing their management style and preferences against risks such as more contagious COVID-19 variants and workers rejecting vaccines.
PwC said in a memo to employees this week that it is offering the new policy to attract and retain talent and become more diverse. Partners at PwC whose team members choose to be in the office regularly will not be allowed to work completely remotely.
"We're confident we can manage hybrid teams," Seals-Coffield said. She added that PwC's research suggests that 30% to 35% of its eligible workers will take the firm up on the offer. PwC has 55,000 U.S. employees in total, and with its new policy, the majority will be able to work virtually if they want.
Seals-Coffield said PwC is not planning to make any significant changes to its real estate footprint due to the new policy. The firm plans to use its office space differently and in more collaborative ways, she said, without elaborating. PwC is globally headquartered in London, with its U.S. head office in New York.
In addition to providing auditing and accounting services, PwC consults with companies on issues such as return to the office. Asked about how PwC's new policy would inform its advice to clients on the topic, Seals-Coffield said that other organizations are deciding how to approach it "in ways that work for their workforce."
In June, PwC said it would hire 100,000 people over the next five years in jobs that would help clients report on diversity and climate. The firm currently employs 284,000 globally.
---
Spread the Rise&Shred ❤️ and share with a friend