United Wholesale drops bitcoin mortgage venture, are "in-house" appraisals next?
Two months ago, United Wholesale Mortgage CEO Mat Ishbia said that the Pontiac-based company plans to start accepting cryptocurrency for payments before year's end, making it the first major nationwide mortgage lender to do so.
Was it all a publicity stunt or was this a serious endeavor? We don't know.
What we do know is that the bitcoin mortgage program is now being ditched.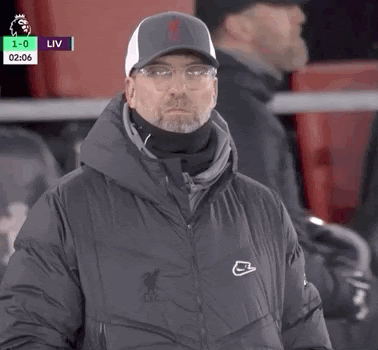 "Due to the current combination of incremental costs and regulatory uncertainty in the crypto space, we've concluded we aren't going to extend beyond a pilot at this time," said Ishbia in an interview with CNBC. 
The Michigan-based mortgage company tried three different types of crypto – bitcoin, ether, and dogecoin – and multiple different borrowers to see how the process would work. UWM successfully accepted its first-ever cryptocurrency mortgage payment in September and five more in October.
But ultimately, the demand wasn't there. Ishbia tells CNBC that borrowers "liked it" and "said it was cool" but having the option to transact in crypto "wasn't a driver."
"There was not enough demand at the end of the day to really push the envelope too hard," he said.
And that's not the only pilot program at UWM experiencing troubles. Last month, the lender launched UWM Appraisal Direct, an in-house appraisal product meant to enable its team to handle the entire appraisal process from start to finish – removing the need for an appraisal management company and streamlining the process. 
Multiple off-the-record sources tell Rise&Shred they are being told by UWM reps to cancel the service and to find an AMC instead, as delays are widespread.
However, many others have successfully used the product, so it's not off to the worst start in the world, or anything that bad.
Furthermore! Many brokers are still behind the service and say it's just going to take longer to get more appraisers on board and feel the idea is still solid — it just needs more time to work out the kinks!
---
🤣 MEME of the day 🤣
Have a funny meme? Email your favorite meme here for a chance to be featured in our next Rise&Shred.
---
It's MBA Annual time and we are THERE!!!
Kicking off MBA Annual this week and Shred Media wants to hear from you!
We'll be providing daily diary entries of any launches, announcements and other big notables from our beloved industry, so be sure to email the Rise&Shred editor below, or simply reply to this email with your tips and takeaways! 
—-> SimpleNexus launches Nexus Pay at MBA
Nexus Pay enables mortgage loan applicants to seamlessly pay for any mortgage-related charges. Payments such as appraisal fees, credit checks, first month's payment and more can be fulfilled in the same mobile hub borrowers use to receive loan status updates, eSign documents, collaborate with loan officers and Realtors and complete other loan-related tasks.
Nexus Pay makes it easy for loan applicants to submit payments via credit card or ACH within the SimpleNexus app without human assistance, accelerating delivery of payments and creating process efficiencies for mortgage lenders. In-app push notifications alert applicants when they need to complete a payment task, and lenders can use the SimpleNexus admin portal to track payment history; view payment status on the borrower's loan details page; and edit, void or refund payments if necessary.
"With Nexus Pay, we've removed the friction that often occurs when payments are required in the mortgage workflow, making it easier and quicker for borrowers to pay — and lenders to receive — those payments," said SimpleNexus Chief Product Officer Shane Westra. "By folding another step of the homeownership journey into the SimpleNexus app, lenders can provide their customers an industry-leading, on-brand home financing experience from start to finish."
---
🔥 Where should you start? 🔥
With Josh Pitts
---
Freddie Mac ain't afraid of no Rising Rates
What is causing the Great Resignation? The Great Rudeness! 
As you hit the bars and restaurants in the Gaslamp District, spare a thought for your servers — you may even be helping to save an entire industry.
Nearly 7 percent of employees in the "accommodations and food services" sector left their job in August. That means one in 14 hotel clerks, restaurant servers, and barbacks said sayonara in a single month –this is being called the Great Resignation.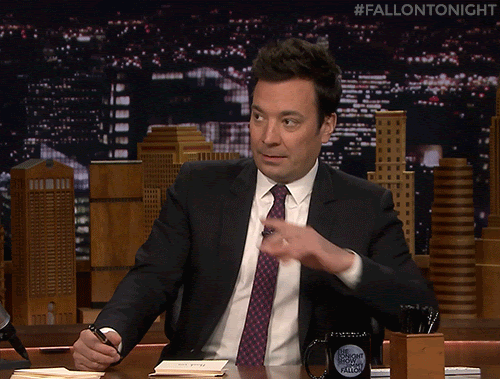 But according to The Atlantic, the Great Resignation is not the only Great R-word overhauling the labor force.
"Leisure and hospitality workers might be saying "to hell with this" on account of Americans deciding to behave like a pack of escaped zoo animals," this article states.
"Call it the Great Rudeness. Airlines in the United States reported that, by June 2021, the number of unruly passengers had already broken records—doubling the previous all-time pace of orneriness."
—-> Goldman Sachs' latest shocking report calls for home prices to keep going strong. They aren't the only ones being bullish.
In a recent report, Freddie Mac predicted the continued strength of the single-family housing market even as mortgage rates are expected to modestly increase and home prices rise. 
A new Quarterly Forecast released by the company's Chief Economist estimates continued levels of homebuyer demand and growth in purchase originations in 2022.
"Despite some obvious headwinds, the housing market remains strong as the economy grows," said Sam Khater, Freddie Mac's Chief Economist. "Even as mortgage rates are expected to increase and home prices continue to rise, homebuyer demand remains steady as inventory issues have slightly improved."
Khater continued, "Therefore, in 2022, we expect strong house price growth to lift home purchase mortgage originations by more than $500 billion from 2020."
Specific findings include:
The average 30-year fixed-rate mortgage is expected to be 3.0 percent in 2021 and 3.5 percent in 2022. In 2020, the 30-year FRM averaged 3.1 percent.

House price growth is expected to be 16.9 percent in 2021, slowing to 7.0 percent in 2022. Growth was 11.3 percent in 2020.

Home sales are expected to reach 6.8 million in 2021, remaining flat in 2022. Sales were 6.5 million in 2020.

Purchase originations are expected to increase to $1.9 trillion in 2021 and $2.1 trillion in 2022. This is up from 2020 when purchase originations came in at $1.6 trillion.

Refinance originations are expected to soften, declining from $2.6 trillion in 2021 to $995 billion in 2022. This is down from $2.9 trillion in 2020.

Overall, annual mortgage origination levels are expected to be $4.5 trillion in 2021 and $3.1 trillion 2022. These levels were $4.4 trillion in 2020.
---
Spread the Rise&Shred ❤️ and share with a friend