Have Vaccine? Will travel! Also, jobs recovering quickly
*** Gets shot to arm *** —> See you all at MBA annual!
Federal health officials gave the green light Friday for fully vaccinated people to resume travel as an estimated 100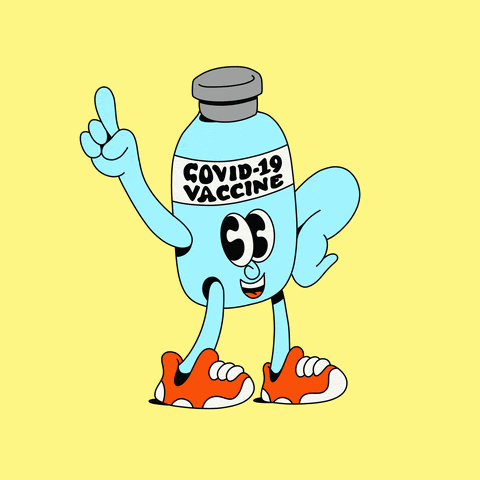 million Americans have had at least one dose of coronavirus vaccine, and evidence mounts of the shots' effectiveness. (WaPo paywall.)
The long-awaited guidance from the Centers for Disease Control and Prevention is welcome news for the growing number of vaccinated adults who want greater freedom to visit mortgage conferences for the first time in a year. 
[Related read: Rise&Shred: Goldman Sachs: Vaccine Is Key To Quicker Recovery]
The announcement is also expected to help boost the travel and airline industries that have been seeking a relaxation of restrictions. Until Friday's announcement, officials were still discouraging people who had been fully vaccinated from traveling.
The green light to return to travel comes during a sharp rebound in the economy, long predicted to come with the widespread adoption of an effective COVID-19 vaccine.
Job growth boomed in March at the fastest pace since last summer, as stronger economic growth and an aggressive vaccination effort contributed to a surge in hospitality and construction jobs, the Labor Department reported Friday.
This is good news for the lack of housing supply as construction added 110,000 jobs or around to one-third to half of all estimated, currently unfilled building jobs.
---
🤣 MEME of the day by Kris Ramac 🤣
Have a funny meme? Email your favorite meme here for a chance to be featured in our next Rise&Shred.
---
SHARE HOPE: United Wholesale turns facility
into mass-vaccination site
United Wholesale Mortgage really wants us all to get vaccinated so we can travel. So much so, the lending leader is going above and beyond in the nation's effort to maximize those who get the vaccine.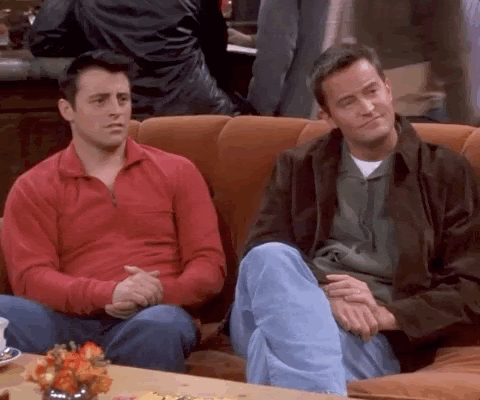 In preparation for Michigan's big expansion in vaccine eligibility this week, state citizens are getting thier own mass administration center in Pontiac, available now.
The United Wholesale Mortgage Sports Complex will vaccinate between 1,000 and 3,000 people a day, although officials say it has the capacity to administer as many as 5,000 shots daily. 
"We are honored to be able to help so many people have access to vaccines," Mat Ishbia said on his LinkedIn.  "We are doing our part to fight this pandemic while continuing to keep our great community safe."
[Check out this video of the vaccination site in action.]
So far, more than 600,000 people have signed up for the vaccine as the state reduces the age restriction to getting the shot(s).
---
🔥
Add 2 Year Rental Ratings on Credit Reports for Increased FICO 
🔥 
With The National Real Estate Post
---
Fannie Mae: Owning a home is the "good life"
As of Q4 2020, home prices appreciated 10.8% year over year, according to the FHFA Home Price Index, and the National Association of Realtors reported that monthly sales of existing homes were more than 20% higher, year over year, in Q4 2020. 
As part of their Q4 2020 National Housing Survey, Fannie Mae reports that 75% of respondents indicated that homes are a "safe" investment, ranking in safety just slightly below a savings/money market account. Additionally, 73% of consumers felt that investing in a home has "a lot of potential" – by comparison, 63% of consumers believe that stocks have "a lot of potential."
"We know that the perception of housing as a "safe" investment with "a lot of potential" does not necessarily align with reality," the Fannie Mae report admits. 
"However, when comparing homeownership to other investments, consumers may be factoring in the rent they may otherwise have to pay, and for some consumers the tax benefits of owning a home remain meaningful," the report continues.
Fannie Mae said that consumers remain focused on the long-term potential of housing. In fact, 85% of consumers in the survey believe homeownership leads to wealth-building and better financial health, numbers that have been consistent over time. 
Consumers also value homeownership for non-monetary reasons, with emotional and tangible aspects perhaps contributing to the opinion that owning a home is an investment with "a lot of potential." Generally speaking, this issomething that other investments (e.g., stocks, bonds) or renting may not provide. 
90% of consumers say owning a home "gives a sense of privacy and security;" and 89% say it allows for "a good place to raise your family," compared to renting a home. 
Owning a home is also considered by most to be part of "the good life," with survey data showing that 87% of consumers report that owning a home is important for "the good life." For context, other items ranking higher on "the good life" list included health, financial security, preferred living location, and work/life balance.
---
Spread the Rise&Shred ❤️ and share with a friend