Is Wells Fargo finally ditching that iconic, old-fashioned stagecoach?
Wells Fargo is now five years into an effort to move past its bruising fake accounts scandal and its new CEO has been making efforts to redefine the brand.  
Does that mean we'll see the end of the old-fashioned Wells Fargo stagecoach?
Chief Executive Charles Scharf joined the bank in late 2019 and since then he has closed nearly all of the bank's 12 corporate history museums, which contained Wild West artifacts such as a gold watch, Western-themed artwork, and of course, stagecoaches. The bank has been donating some of the artifacts to local schools and museums.
Wells Fargo recently introduced a new branded consumer credit card that, for the first time in almost four decades, doesn't have a picture of a stagecoach on it.
But perhaps most telling of all is Wells Fargo's giant, nine-story-tall hot-air balloon shaped like a stagecoach and took to the desert skies has been taking apart (WSJ paywall). 
That's right, the red-and-yellow tangle of fabric, weighing in at 1,445 pounds, will never again turn heads skyward during balloon festivals. Instead, portions of it are in a warehouse in town, waiting to be recycled into parts for other hot air balloons.
For years since the scandal, marketing efforts continually scaled back the Wild West connections, chipping away at the rich history that began back in 1853, when Henry Wells and William Fargo, the two founders of American Express, formed Wells Fargo & Company to provide express and banking services to California.
And with the largest symbol of that history being wiped out piece by piece, it stands to reason the Wells Fargo stagecoach is being put out to pasture.
---
🤣 MEME of the day by Bryann Shim 🤣
Have a funny meme? Email your favorite meme here for a chance to be featured in our next Rise&Shred.
---
Home sales shake off four-month slump
Shaking off a four-month slump, existing-home sales rose in June, exhibiting modest strength in three out of the four national regions.In addition, home sales continued to show robust, double-digit gains on an annual basis, according to the latest numbers published by Guaranteed Rate. 
Total existing-home sales (a number that includes single-family homes, townhomes, condos and co-ops) increased 1.4% in June to a healthy 5.86 million. On a year-over-year basis, existing sales grew 22.9% over June 2020 numbers. Even more impressively, median existing-home sales notched gains of over 23%—just shy of a 20-year record, according to NAR.
While the annual numbers have been strong for a while, the uptick in monthly housing sales has many people wondering if this growth is part of a healthy new trend in home sales or merely an outlier.
While overall home sales did increase in June, not everyone was able to share equally in the fruits of homeownership. First-time homebuyers once again confronted structural barriers that left many of them challenged to obtain affordable housing. 
"First-time buyers who need mortgage financing are being uniquely challenged with record-high home prices and low inventory," Lawrence Yun explained. "Although rates are favorably low, these hurdles have been overwhelming to some potential buyers."
Added NAR President Charlie Oppler, "NAR continues our conversations with policymakers and leaders from across the industry in an effort to boost housing inventory and increase access to safe, affordable housing for all Americans."
---
🔥

Creating a perfect customer experience

🔥
With Josh Pitts & Chazz Huston
---
Plus, more homes are coming onto the market!
For high-end properties in particular, inventory is increasing as owners who delayed selling during the worst of the pandemic list their homes. Owners who weren't planning to sell have changed their minds after watching prices climb ever higher. 
Meanwhile, some deals made at the height of the frenzy have fallen through, while overpriced homes sit rather than getting snapped up immediately. The market is still hot, with strong demand buoyed by low interest rates, agents said, but buyers now have more options as a sense of normalcy returns.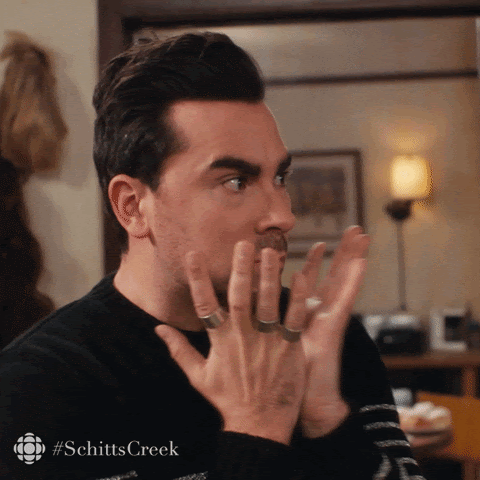 However, it's still a crazy, seller's market.
The NYT reports that some sellers are exercising their power with unusual demands and stripping their homes of fixtures and appliances as they leave.
In a housing market desperately short on inventory, with prices spiraling toward the heavens, sellers can demand almost anything these days. They can even take the toilets.
Toilets, particularly expensive self-cleaning ones with bidets, are among the hot items ending up on moving vans, as sellers flex their muscle to squeeze the most out of a sale. Sellers are taking their appliances, too, and not just high-end Viking stoves. 
They are claiming midrange refrigerators, stoves and dishwashers to avoid shopping for new ones at a time when such items can be back-ordered for months. Then there are sentimental demands, like fireplace mantels and backyard fruit trees; one Manhattan couple insisted on keeping the sink where their daughter learned to brush her teeth 50 years ago.
Buyers, beaten down from relentless bidding wars, shrug and slog along. 
What else can they do? 
This is a seller's world and we're all just living in it.
---
Spread the Rise&Shred ❤️ and share with a friend