Who made more money last year than mortgage lenders?
OK, yesterday we thought there was great money in mortgage lending right now, especially with predictions that 2021 may be as strong as 2020.
And we were WRONG!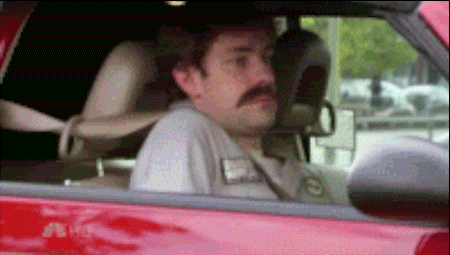 The top-paid LIFEGUARDS on Los Angeles beaches each made nearly $400,000 last year!!!
Lifeguard Fernando Boiteux (wait is this pronounced Boy-Toy?) was the most highly paid and earned $391,971. As the "acting chief lifeguard," he out-earned 1,000 of his peers: salary ($205,619), perks ($60,452), and benefits ($125,900).
The second-highest paid, Captain Daniel Douglas, pulled down $140,706 in base pay, and a whopping $131,493 in overtime pay, with $21,760 in "other pay" and $74,709 in benefits. Total compensation amounted to $368,668.
According to Forbes, seven lifeguards made more than $300,000 and 82 lifeguards had total earnings that exceed $200,000 in 2019, the latest year available. And none of them seem to be on LinkedIn, so don't even try to connect!
---
🤣 MEME of the day by Top of Mind 🤣
Have a funny meme? Email your favorite meme here for a chance to be featured in our next Rise&Shred.
---
PHH makes a Peach of a hire!
PHH Mortgage, a subsidiary of Ocwen Financial Corporation and a leading non-bank mortgage servicer and originator, today announced that Andy Peach joined the company as Senior Vice President, Correspondent Lending.
Peach joins from Mr. Cooper, where he was Senior Vice President, Correspondent Sales. Over his 30-year career, he has held a series of leadership positions at leading lenders, such as Waterstone Mortgage, Pacific Union Financial, JP Morgan Chase, Aurora Loan Services and Bank of America. 
PHH's Correspondent Lending business experienced significant growth since its launch in 2019. In the fourth quarter of 2020, the channel generated $2.6 billion in volume, a 34 percent increase from the prior quarter. The channel had nearly tripled its seller
 base at the end of 2020 as compared to the prior year and continues to add new correspondent sellers.
Speaking of growing businesses, the amount of women-owned businesses is increasing!
Women-owned firms made up only 19.9% of all firms that employed people in the United States in 2018 but their numbers are growing.
There were 6,861 more women-owned firms in 2018 than in 2017, up 0.6% to 1.1 million, according to the Census Bureau's Annual Business Survey (ABS).
However, when broken down by operating segment, women-owned finance businesses are third from the bottom, meaning only the industries of transport and warehouses had fewer women-run businesses.
---
🔥 Rise&Shred EP 013 – Work, SEC investigation, & Cybercrime 🔥 
With Josh Pitts
---
Q1 was the hottest quarter for real estate ever?
Why is Mike Simonsen of Altos Research making a YouTube video on why he thinks Q1 was the hottest quarter for real estate?
Um, because it probably was!
"Here's how it's playing out in prices," the video description states. "The median price of Single Family homes in the US continues to rocket up each week. This week is the first of our Year over Year comparisons to compare to the initial pandemic lockdowns of a year ago. As a result home prices are up nearly 14% over this week last year."
It's crazy out there for sure!
One California home received 122 offers in a single weekend amid a skyrocketing US real estate market!
The 1,400-square-foot home — located in Citrus Heights, California, a suburb of Sacramento — was listed at $399,900. It spans 1,400 square feet and has three bedrooms, two bathrooms, and a swimming pool, according to a report from KTXL, the local Fox affiliate.
The house received 122 offers in two days, including one above $500,000, and has since been sold for an undisclosed amount — KTXL reports the selling price was "in the mid-$400,000 range."
---
Spread the Rise&Shred ❤️ and share with a friend