Working from home is killing us and employers are trying to change that
A year into the Covid-19 era, many can relate to the above headline. Employees say work-life boundaries blurred, then vanished, as waking life came to mean "always on" at work. 
Experts warn that working around the clock—while slipping in meals, helping with homework and grabbing a few moments with a partner—isn't sustainable, and employers are finally looking for ways to get their workers to dial things back.
At consulting giant Accenture, Jimmy Etheredge, the company's chief executive officer of North America, is embracing the notion of "taking back lunch," eating in peace away from screens and recharging in the middle of every workday. 
[Unrelated: Here's an updated chart of the number of homes in forbearance.]
The company is encouraging employees not to schedule internal meetings unrelated to client business on Fridays, and Mr. Etheredge has repeatedly told employees to be candid with managers, saying, "It's OK to not be OK." (WSJ metered paywall.)
The WSJ notes that although we spent 60 million fewer hours commuting, we tended to plow those hours back into work.  
As one source interviewed for the WSJ article put it: "I honestly cannot wait for the day when I'm back in the office," they said. "I need the office."
---
🤣 MEME of the day by Justin Greenberg 🤣
Have a funny meme? Email your favorite meme here for a chance to be featured in our next Rise&Shred.
---
Cybercrime does pay and it's paying more and more
Scientists shot a bottle of wine into space to age it for a year. Spoiler: It made little difference, but a difference it made. But honestly, a bottle of Chateau Petrus is never going to taste bad, no matter where you age it. Call us when that bottle of Barefoot Chardonnay comes back to earth and is finally drinkable.
Honestly, they're always doing this kind of thing to wine. Remember when they started storing Champagne under the sea? What will they think of next? Storing the wine in a barrel???
Buying alcohol online no doubt increased in 2020, as did the attempt of hackers to steal our info and rob us all blind, according to the FBI 2020 Internet Crime Report.
In this sobering document, IC3 (that's the FBI's division for this, the Internet Crime Complaint Center) received a record number of complaints from the American public in 2020: 791,790, with reported losses exceeding $4.1 billion. 
This represents a 69% increase in total complaints from 2019. 
Business E-mail Compromise schemes continued to be the costliest: 19,369 complaints with an adjusted loss of approximately $1.8 billion. 
Phishing scams were also prominent: 241,342 complaints, with adjusted losses of over $54 million. 
The number of ransomware incidents also continues to rise, with 2,474 incidents reported in 2020.
Rise&Shred knows of THREE such incidents last year that shut down operations at mortgage firms for upwards of a week. As an industry, we don't talk enough about it for fear that we will lose business if we appear compromised. Therefore, reporting each and every incident is key, and it works.
"Public reporting is central to the mission and success of IC3," the report states. "Submitting a cybercrime complaint to IC3.gov not only helps the FBI address specific complaints—and provide support and assistance to victims —but also helps us prevent additional crimes by finding and holding criminal actors accountable."
There's a bright side to the report, however, through the Recovery Asset Team, IC3 worked with its partners to successfully freeze approximately $380 million of the $462 million in reported losses in 2020, representing a success rate of nearly 82%.
---
🔥 Perfection Kills Progression 🔥 
With Josh Pitts
---
The Mortgage Collaborative launches investment in Maxwell
There was a rather large boat blocking traffic on a Florida highway. Is this a new thing with boats?
You want to know something else that keeps getting shut down? Bank Branches.
Banks have been permanently shuttering branches for years, but the number of closures hit a record in 2020 as the pandemic accelerated the move by many customers to online banking.
Banks closed 3,324 branches last year, according to a tally by S&P Global Market Intelligence.
The move over to digital is becoming more and more common to the mortgage space. And as the big players close up shop, smaller and middle sized lenders now have the opportunity for more growth.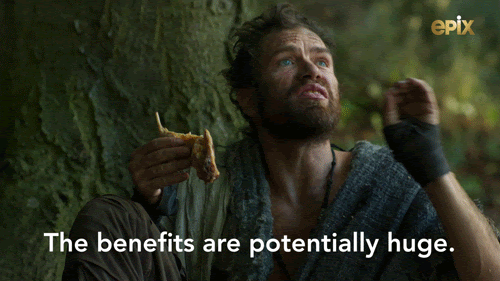 One such company is especially poised to capitalize and that's Maxwell, the customizable digital platform designed exclusively for small to midsize mortgage lenders. Maxwell's Series B Preferred Share financing round is set to go to market and The Mortgage Collaborative, the nation's largest independent cooperative network in the mortgage industry, is going to participate in investing in Maxwell. 
The Mortgage Collaborative investment in Maxwell will be the first investment of its recently launched TMC Emerging Technology Fund. The venture capital program is funded by a self-selected segment of TMC members to capture opportunities driven by the rapid pace of technological change in the mortgage sector.
"More than the financial investment, we're looking forward to the strategic value the TMC Emerging Tech Fund'slimited partners will add to Maxwell as the mortgage industry evolves," said John Paasonen, Co-founder and CEO of Maxwell in a statement. "Their investment has brought forward-looking mortgage companies around the table who will accelerate the impact our solutions will have in the market."
---
Spread the Rise&Shred ❤️ and share with a friend