What will a million dollars buy in the world's worst housing market?
[Spoiler: Not much.]
OK, so the housing market isn't the greatest, affordability-wise, in the United States right now. We all know that.
But take some consolation in the knowledge we aren't THE worst housing market in the world.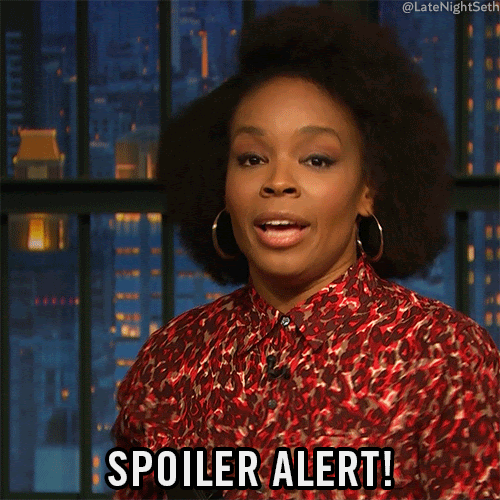 That distinction goes to New Zealand, which recently topped Bloomberg Economics' risk radar in June for being the most unaffordable housing market in the world.
Just a take a look at this property (Bloomberg paywall) that went for more than a million dollars (American) in New Zealand, it's either a real fixer-upper or potentially the world's worst property deal!
But let's not feel too left out, the United States also ranks very high on that housing risk index (USA! USA! USA!).
Bloomberg puts the global housing bubble down to a few things.
For one, a genuine economic recovery is underway, driven by $5.4 trillion of extra savings worldwide.
Aspiring "upsizers" are searching for space as well as long-term financial investments, especially among aging millennials who see a shot at outpacing rich boomer forebears. 
Real estate consultant Knight Frank's global price tracker shows 128 out of 150 cities saw prices rise year-on-year in the first quarter of 2021, with 43 growing at double-digit rates — more than twice the amount in the previous year.
---
🤣 MEME of the day 🤣
Have a funny meme? Email your favorite meme here for a chance to be featured in our next Rise&Shred.
---
Wells Fargo shuts down yet another credit product
Wells Fargo is reportedly shutting down all existing personal lines of credit in coming weeks and no longer offers the product, according to customer letters reviewed by CNBC.
The revolving credit lines, which typically let users borrow $3,000 to $100,000, were pitched as a way to consolidate higher-interest credit card debt, pay for home renovations or avoid overdraft fees on linked checking accounts.
"Wells Fargo recently reviewed its product offerings and decided to discontinue offering new Personal and Portfolio line of credit accounts and close all existing accounts," the bank said in the six-page letter. 
The bank said it prefers to focus on credit cards and personal loans, it said. And in this regard, the move makes sense. 
Consumer demand for auto loans and leases, general-purpose credit cards and personal loans were up 39% in April compared with the same period last year, according to credit-reporting firm Equifax (WSJ paywall). It was also up 11% compared with April 2019, according to Equifax, which measured how often lenders checked consumers' credit reports to make loan decisions.
The move is Wells Fargo's latest in a series of lending products closures. Last year, the bank announced it would no longer offer home equity lines of credit (HELOC). 
That could be because, in part, it has been hard for the bank to make enough money to keep these areas going since the Federal Reserve placed penalties and growth limits on the bank due to its fake accounts scandal that affected millions of its customers' checking and savings accounts. 
Do you know who won't miss the access to credit? The CEO.
Wells Fargo CEO and President Charles Scharf was paid $20.4 million in 2020, down from $34.3 million in 2019, when he was first named to lead the bank, according to its proxy statement filed in March.
---
🔥 The biggest mistake the mortgage industry is making 🔥
With Josh Pitts
---
Patio furniture, worker shortages paint crazy strange economic picture
As America hurtles out of the July 4th weekend into the heart of summer, the outdoor furniture industry provides a snapshot of the dilemmas confronting the economy. A series of shortages has left warehouses depleted and prices rising at more than 11% annually as Americans resume BBQs and parties after more than a year of isolation.
The industry cannot find workers, truckers and raw materials — a consequence of not just government spending but crowded ports, an explosion at an Ohio chemical plant and the devastating snowstorm that hit Texas in February.
Meanwhile, we've run out of workers, too.
Job openings held at a record high of 9.2 million in May while resignations dropped slightly from a historic peak, according to data released Wednesday by the Labor Department.
The number of open jobs on the final business day of May changed little from the peak set in April. Quits fell to 3.6 million from a record high of 3.9 million in April, but remained well above levels seen earlier in the year.
"It's a job seeker's market as worker demand remains at record highs," said Daniel Zhao, senior economist at Glassdoor, in a Wednesday analysis.
"Elevated quits emphasize that labor shortages are a double whammy for employers — it's not just harder to hire workers, it's also harder to retain them."
Low pay, bad benefits, and a stressful workplace are putting off former restaurant and hotel staff from returning to the industry, according to a survey by job site Joblist.
Massive lay-offs, remote working, and caring responsibilities have forced thousands of Americans to consider switching their careers during the pandemic. Some were forced out of their roles because their employers downsized or even shut down during the pandemic. Others have been "rage quitting" in search of better pay and conditions.
Half of former hospitality workers said that they wouldn't return to their previous job in the industry, according to the survey. A third of former hospitality workers said they weren't even considering reentering the industry, according to Joblist's second-quarter survey of around 13,000 job seekers, first reported by Bloomberg.
---
Spread the Rise&Shred ❤️ and share with a friend