This is being hailed as the worst Zoom call ever
We've all sat through some tough video conference. We can all admit that not every virtual meetin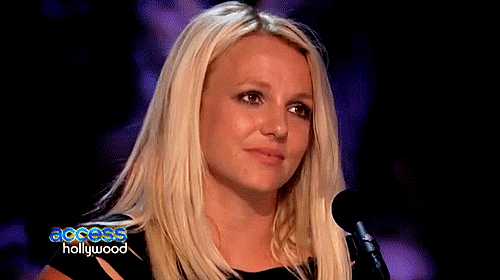 g can go swimmingly. But, at least all of us can safely say we were NOT on what is now deemed "the world's worst Zoom call."
The video appears innocuous enough at first — a pre-Christmas get-together of councilors, to discuss matters relating to their quaint location in the northern English county of Cheshire.
"But what follows may be the greatest, most ridiculous thing to come out of the past year," CNN reports.  "A truly anarchic 80 minutes of microphone failures, flushing toilets, insurrections and outright shouting matches that perfectly encapsulated the frustrations of lockdown."
Rise&Shred tracked down this highlight reel of the call that's less than 20 minutes long. We watched it and now we can't unforget what we saw. How is this video so riveting? Why couldn't we tear our eyes away?
One YouTube commentator probably has the answer: "For everyone outside of the UK, this is the most British thing you'll see since Monty Python." Yes, British politics is notoriously eccentric, to be honest, as we first noticed with The Ministry of Silly Walks.
---
🤣 MEME of the day by 🤣
Have a funny meme? Email your favorite meme here for a chance to be featured in our next Rise&Shred.
---
Glenn Stearns' Kind Lending hits $1 billion
For those who know Glenn Stearns this next bit will come as no surprise. Stearns is the CEO and Founder of Kind
 Lending and they just reached a pretty big milestone: $1 billion
funded in the first six months of production.
Not bad for the New Kid on the Block. August 2020 served as the company's first full month of funding. In the six months that followed, Kind Lending grew its team to over 250 employees allowing increased production. 
"They say success is sweeter the second time around," says CEO/Founder Glenn Stearns. "At Kind Lending, we are excited to announce that we have funded our first $1 billion dollars! Yes, what took us 15 years last time to achieve monthly volumes this high, we have accomplished in 6 short months." 
When asked what fueled the success, Stearns said, in a statement: "Why? Because we have assembled the best in the industry and they have provided the rocket fuel to succeed. And the best part? We have more amazing members lined up to become Kind Ambassadors. The lessons learned from 30 years of attracting excellence has led us to a company with the best culture and happiest teammates. This is why Kind Lending has a 95% retention rate while the industry average today is 46%. Longevity, technology, appreciation, and joy are the keys to our success. And we have only just begun."
Kind Lending provides an array of products as a servicer/seller of Freddie Mac, Fannie Mae, HUD, VA, and USDA), top-notch service by experienced and friendly professionals and superior resources to support the mortgage broker community and thrive. 
What's more, Kind Lending is open for business and looking to expand its broker community as well as build the team internally.
---
🔥 The ABCs of Creation Superfans: L is for Loyalty 🔥 
With Brittany Hodak
---
Jobs outlook darkens along with homeownership outlook
The overall 2021 outlook is positive for the housing market, but recent economic news threatens our mortgage bedrock.
Recent economic reports show that the pandemic has further expanded the divide between people who are thriving
 financially and those who are barely hanging on. The stock market continues to soar, enriching wealthy investors, while millions of other Americans are out of work and must rely on unemployment and other benefits.
America's jobs recovery has lost steam: Even though 49,000 jobs were added in January, the nation is still down nearly 10 million jobs since before the pandemic.
Friday's January jobs report also showed that the unemployment rate fell to 6.3%, beating economists' expectations, marking the first decrease in two months.
The return of some jobs and a lower unemployment rate are definitely good news. But the US labor market needs great news to get out of this crisis.
A similar divide is happening in the housing market. People who already owned high-end property before the pandemic are seeing their wealth grow as the luxury end of the market booms. Meanwhile, being able to afford a new home is getting further out of reach for those looking to buy in the low- and middle-tiers of the market.
---
Spread the Rise&Shred ❤️ and share with a friend