OMG, is Zillow on the cutting edge of WFH? Yes, yes they are.
It's easy to attack the big names in the business. However, balance can often be restored to the mortgage universe by giving some kudos where kudos are due.
Several financial firms, which eagerly switched people to WFH are now demanding a return to office, or get your pay cut. 
As we reported, this has led to a backlash from skilled workers, who say they're worth it, no matter where they live.
These workers gained a HUGE ally, with Zillow announcing that they TOTALLY AGREE with this concept. That's right, Zillow is on the cutting edge of WFH, and belongs in the HumansBeingBros Hall of Fame (which Rise&Shred plans to create, one day). 
"As we evaluated our compensation philosophy to align with our new flexible work policy over the past year, we knew it needed to reflect our values and account for competitive realities," said Zillow's Chief People Officer Dan "The Man" Spaulding, in this LinkedIn post.
"With this evolved approach, our nationally competitive compensation packages are primarily tied to an employee's role, responsibilities and performance, with less emphasis on geography," he added. "When you work for Zillow, your long-term earning potential is determined by how you perform, and will not be limited by where you live."
Bring it in Dan —> BIG HUG, MAYBE A FEW TEARS
Hats off to Zillow for sticking to this crazy concept that if you treat mortgage professionals like ADULTS WITH RESPONSIBILITY then you get even more back in return.
---
🤣 MEME of the day by Kim Jansen 🤣
Have a funny meme? Email your favorite meme here for a chance to be featured in our next Rise&Shred.
---
Frost taps Infosys to go all-digital on mortgage
In Texas, Frost is a pretty big deal, and not just during ice storms thatknock out the power to darn near every person in the entire state.
No, for Lone Stars, Frost Bank is as Texan as Whataburger, Dr. Pepper, Chip and Joanna Gaines — you get the idea.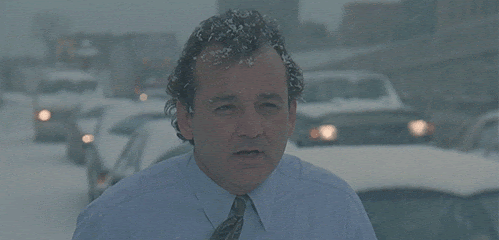 So it's good news that Infosys announced it will collaborate with Frost Bank to provide strategic business consulting and digital capabilities that will enable Frost Bank to offer digital mortgage loans along with its other consumer loan products. 
Infosys will help design the bank's mortgage loan process landscape from origination to servicing, design the end-customer experience, and select the most effective technology platform to run and manage operations, while driving growth for its mortgage solutions over the next five years.
Frost said it hopes the new strategy will accelerate the launch of the new digital mortgage lending product, while also streamlining the mortgage value chain for the bank by taking advantage of Infosys' access to global best practices and innovations.
---
🔥 3 tips to improve your personal branding
🔥
With Josh Pitts
---
ALTA predicts RON will be legal in all 50 states one day soon
Currently, RON is legal in 38 U.S. states.
However, the bipartisan Securing and Enabling Commerce Using Remote and Electronic (SECURE) Notarization Act of 2021, H.R. 3962 could soon change that. 
In an interview with FOX, an ALTA spokesperson said he believes the bill to authorize all mortgage transactions to be completed using remote online notaries could pass as soon as this year, or into 2022. 
"There continues to be broad, bipartisan support in Congress for the SECURE Notarization Act, and we continue to educate policymakers, alongside a broad coalition of partners, about the importance of expanding access to remote online notarization nationwide with strong standards for its use by all consumers," said Chris Morton, American Land Title Association (ALTA) senior vice president of public affairs. 
"We continue to seek all available opportunities to advance this legislation toward enactment in this Congress and are hopeful for its movement," he said.
Current requirements for a signer to physically be in the presence of a notary are often impractical and sometimes impossible due to social distancing constraints resulting from COVID-19, as well as other barriers, including military service or work travel, Morton said.
However, advancements in digital mortgage technology, including electronic notarizations, have made it easier to manage mortgages and refinance options without ever having to leave your home.
---
Spread the Rise&Shred ❤️ and share with a friend